Mickey's Choo Choo is a 1929 animated cartoon with the tenth appearances of Mickey Mouse Minnie Mouse and Clarrable Cow.
Plot summary
Edit
Mickey is a railroad engineer with an antropomorphic locomotive. He feeds the train (coal) then feeds his dog then makes lunch for himself. Minnie drops by and plays a tune on her fiddle while Mickey dances. After lunch the train has trouble climbing a hill and the last car with Minnie aboard detatches and runs away.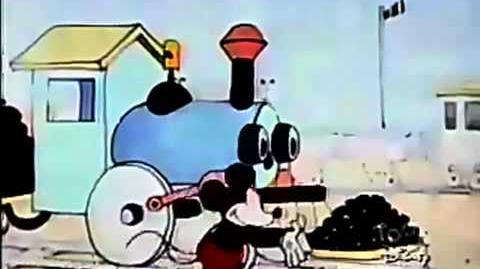 Ad blocker interference detected!
Wikia is a free-to-use site that makes money from advertising. We have a modified experience for viewers using ad blockers

Wikia is not accessible if you've made further modifications. Remove the custom ad blocker rule(s) and the page will load as expected.